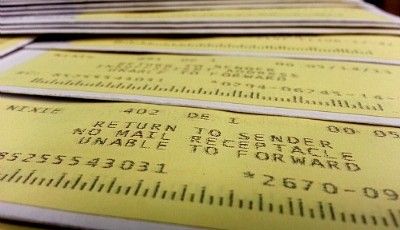 Address Cleansing - Address Correction
Did you know that an estimated 10 to 25 percent of addresses in your mailing list will not be accurate a year from the time they were added?
This means that a portion of your mailing list may be considered Undeliverable As Addressed (UAA) by the United States Postal Service. In an ongoing effort to reduce operating costs, the Postal System has identified UAA mail as a major culprit in escalating expenses. To reduce UAA mail and its associated costs, the USPS has changed the requirements to receive discount postage rates on mail.
Mail Movers can help you meet this challenge head on.
We will update the addresses in your mailing list using the National Change of Address (NCOALink) database System. The National Change of Address database compiles addresses that have registered for change-of-address forwarding with the USPS. 
We will also process your list through the CASS (Coding Accuracy Support System), DPV (Delivery Point Validation) and LACSLink®, SuiteLink databases to remove any addresses identified as Undeliverable, ensuring that your mailing list contains high quality, deliverable addresses.