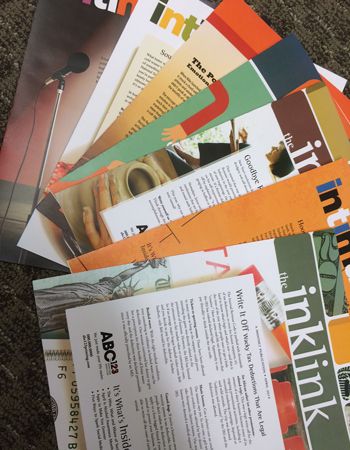 Custom Newsletter Print and Mail Services
We believe each newsletter has a story to tell—literally. Let our team give your publication a life of its own with eye-catching design and professional layout. We can spruce up your existing newsletter design with vivid, full-color imagery or create a newsletter from scratch.
Lets face it, it is enough work just getting the content together for a newsletter, then you have to deal with printing and mailing it.  If that ever gets to be to much for you give us a call, we have helped many local companies convert their 8.5 x 11 multi-page newsletters to a 11 x 17 format that will have your customers happy not having to deal with that dreaded staple in the corner.  We print on paper best suited to your needs and what will travel well through the Post Office to your customers mailbox.
We can also add Personalized Variable Data to your next newsletter.