Informed Delivery by USPS
Informed Delivery® for Business Mailers
Create Once. Connect Everywhere.
The U.S. Postal Service® is enhancing the mail experience nationwide with Informed Delivery—an optional notification service that provides eligible residential consumers with a digital preview of their household's mail.
Informed Delivery offers business mailers the opportunity to engage users through an integrated mail and digital marketing campaign that generates additional consumer impressions, interactions, and insights.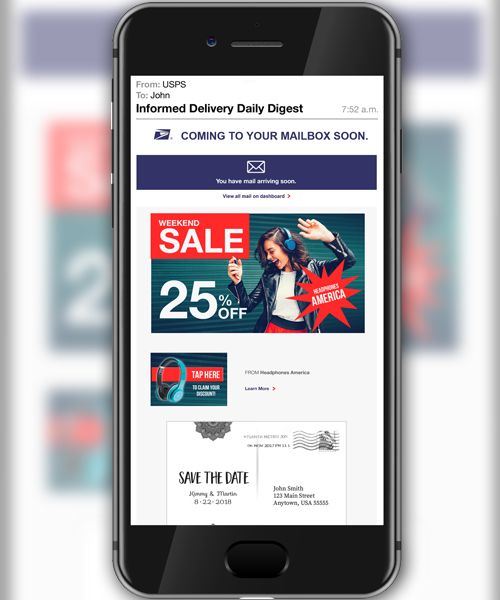 Learn how we can help you optimize and integrate your marketing efforts.
Contact us online or give us a call.