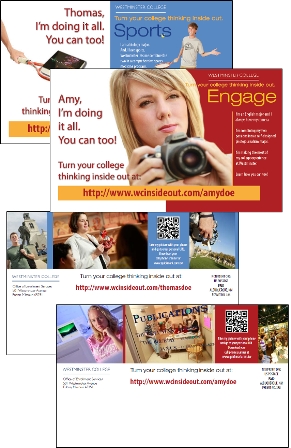 Make it personal with Personalized Variable Data Printing.
Imagine you are at an event and the person speaking to you uses your name several times in the conversation. You walk away from that conversation with a feeling of importance. The same can happen with mail. By personalizing your mail piece with information directly related to the recipient - a recent purchase, their child's school, their giving history, and more - you can raise the level of your mail piece from junk mail to high impact, lead-generating media.
Targeting directly to your customer's personal tastes and patterns allows you to connect with them as never before. Contact Us to find out how to get started.