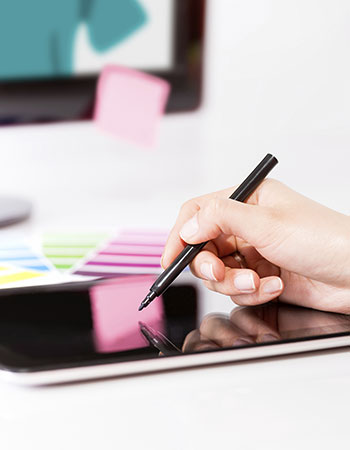 First impressions mean a lot.
Increase the odds of getting your prospects' attention with the clean, professional, distinct look of a Mail Movers mailing.
Want a great looking mail piece but don't have the software to create it yourself? Worried that your mail piece will not meet postal regulations? Let us design it for you! Mail Movers' in-house graphic design department has the design knowledge, software capabilities and postal experience necessary to create a design that meets your mailing needs AND complies with postal regulations.